Senior Sales Executive – Freight & Logistics
Senior Sales Executive – Freight & Logistics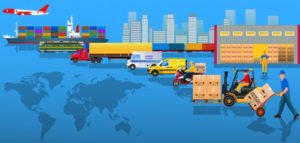 Senior Sales Executive – Freight & Logistics
Join a well established global Shipping & Logistics Organization as Senior Sales Executive !!!
Responsibilities:
• Responsible for securing new customers, and maintaining and developing existing accounts.
• Meet and exceed target set in terms of contributing and generating revenue for the department.
• Conduct and report minimum number of sales leads set by the management and transform a minimum of those into revenue generating business.
• Maintain records of customer details / sales visits in the Orient.
• Identify potential customers and register opportunities in Orient; relentlessly pursue realization of such opportunities leading to revenue for the company.
• Regularly visit existing accounts validating our service levels and develop new revenue streams.
• Negotiate with the accounts as per price guidelines given, looking to maximize profits.
• Follow up on customer communications in a timely and professional manner.
• Support Customer Service and work closely with Operations and Documentation on the execution of customer service contracts.
• Promote the services and products of all entities, and coordinate sales efforts with other department sales.
• Assimilate market information and take part in the overall business development through weekly / monthly sales meetings.
• Follow up with clients for out standing supported by the Finance Controller.
Requirements
Accountabilities
• Meet and exceed revenue targets set per Segment/ Product.
• Create and develop new revenue on existing accounts.
• Maintain customers profile report and follow up on leads.
• Minimum 1 years Sales experience in Freight Forwarding / Logistics
• Self-motivator / Aggressive / Ambitious
• Extrovert
• Fluent English
• Microsoft Office
• Project Logistics/ Off-shore Logistics experience an advantag